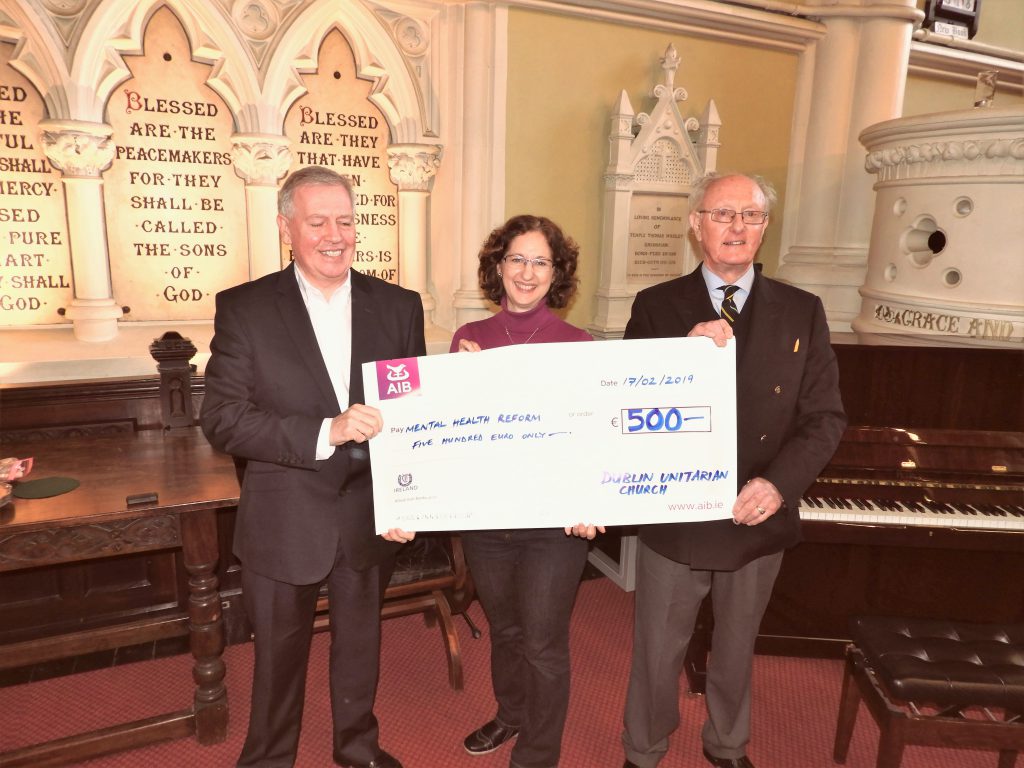 We were delighted to receive the very generous donation from the Dublin Unitarian Church.
The Unitarian Church picked Mental Health Reform as their chosen charity for a recent church collection in January. The congregation generously donated on the day in support of our work.
We met with Rory Delaney, Deputy Chair of the Church's Management Committee and Dennis Aylmer, Chairperson of the Church (pictured above) for a cheque presentation. 
On the day, a total of €500 was raised!
From all in Mental Health Reform, we would like to sincerely thank the Dublin Unitarian Church and it's congregation for their generosity. With this support, we will be able to continue to work towards an Ireland where everyone can access the support they need to achieve their best possible mental health.