The extent of unmet mental health needs amongst older people is now well-recognised in Ireland and initiatives are beginning to be developed to address this. Issues include access to treatment services for common mental health conditions such as depression and anxiety, as well as the range of mental health and social care issues for people with dementia and their families.
The COVID-19 restrictions have presented challenges for charity and other services working with older persons and family carers to deliver services in traditional, face-to-face ways (such as home visits, day care centres, and group social activities). In this context, some organisations have been exploring the potential of virtual approaches using video and other online platforms.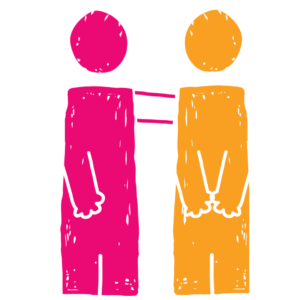 As part of our programme of work supporting digital innovation, Mental Health Reform initiated a dedicated project in this area – VideoConnect.ie. It brings together three services for older persons, two charities – ALONE, Alzheimer's Society of Ireland – and the network of Memory Technology Resource Rooms for people with dementia operated by the national health and social care services (HSE).
The project focuses in two core themes:
Common video platforms: possibilities to develop common approaches regarding the specific video communication platforms used by the organisations, so that clients (generally older persons and their family carers) supported by more than one organisation are not confronted with different platforms each time.
 Support coordination: the potential to enhance operational collaboration between the organisations in their client support work through closer coordination of their (digital) services across the extensively overlapping client populations they work with. The types of digital solution supported by the VideoConnect.ie project are already helping reach many of these service users during the periods of COVID-19 restriction and are expected to become part of the 'new normal' going forward.
In October 2022 Mental Health Reform seed-started an initiative to connect older people in the West of Ireland directly with services, so that they could access the help they needed from their own homes. As part of a flexible model, clients can access a mix of online and in-person counselling, with assistance and support along the way to overcome any barriers to access. This was done through a partnership with Helplink and ALONE to provide counseling, where ALONE would assess the technology and digital literacy needs of a participant in the pilot. If participants needed a device, one would be provided, as well as training and support in using the device and connecting to online counselling. 
This pilot is a key opportunity to assess how best to offer support to older people accessing services online. It provides a rare opportunity to break down the barriers older people face in accessing care, be that lack of familiarity and comfort in physical settings, or digital literacy and accessibility barriers. This pilot is ongoing and will help develop a blueprint for larger scale initiatives to serve this underserved population.