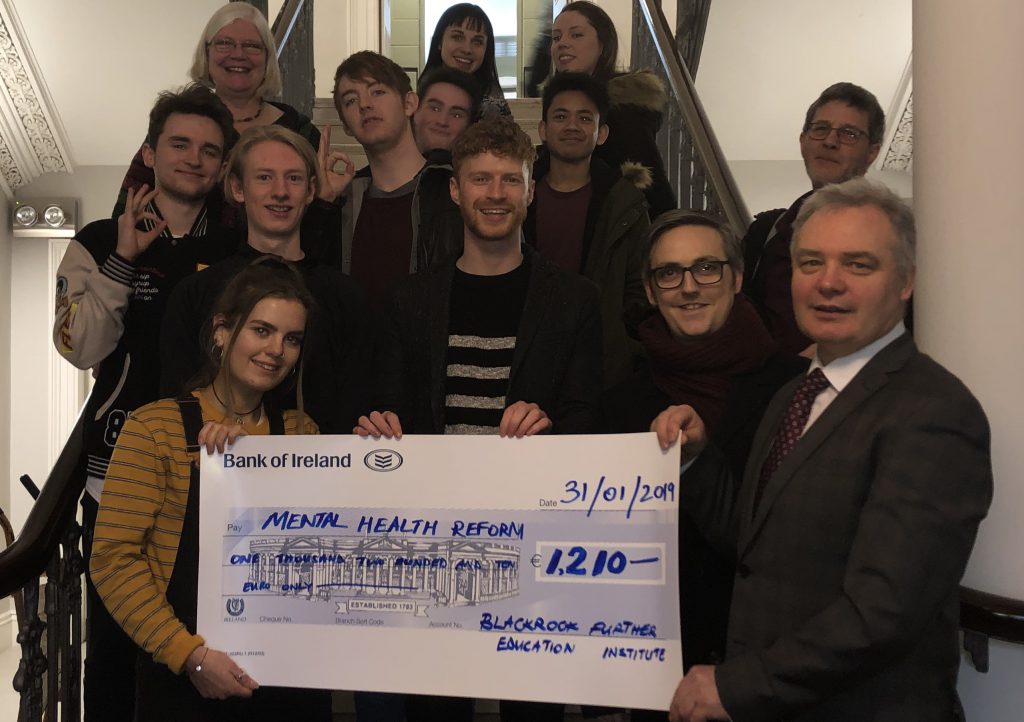 Mental Health Reform would like to say a huge THANK YOU to all the staff and students in Blackrock Further Education Institute (BFEI). 
We were delighted to be invited to speak at BFEI's first Mental Health Week in 2018. The talk was very well attended and the interest and passion held for mental health was evident. So much so, that BFEI wanted to host a fundraiser in aid of Mental Health Reform to help us in our campaign work on mental health services and supports in Ireland.
"I decided to choose Mental Health Reform as the charity for the Christmas fundraisers as I understand many people suffer with mental health in Ireland. I appreciate and fully support the informative research Mental Health Reform carry out and their aim to improve services for the citizens of Ireland. I have been a supporter of the work for many months now and will continue to do so. I suffered with my own mental health and there were no services in Ireland to support my needs. I had to fly to the UK treatment." ​
Emma
BFEI Student
A wonderful team got together in BFEI and organised the fundraising day. The event took place on December 12th, just before BFEI finished up their academic term for the Christmas holidays. Staff and students baked and bought delicious sweet treats, there was a Christmas jumper competition, a raffle, and a sing-song. The day was filled with laughter, joy and brought the college together in support of a great cause.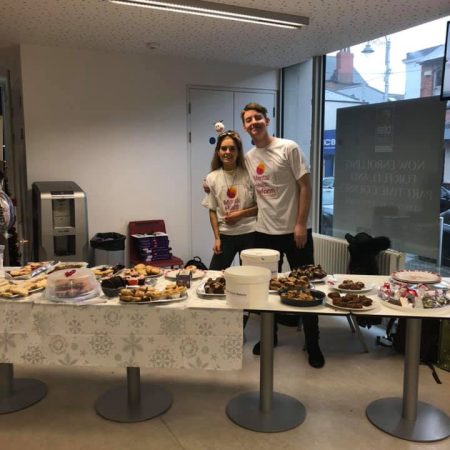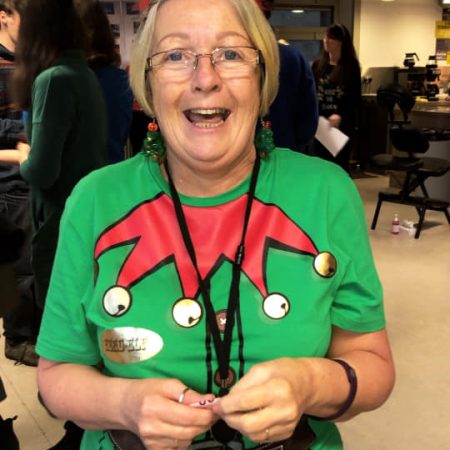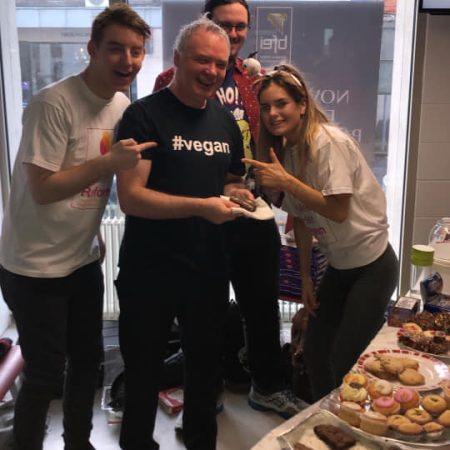 On the day, the hugely generous staff and students raised an incredible

€1,210!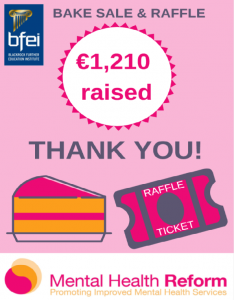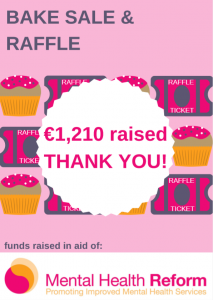 "Thank you to all staff at Blackrock Further Education, the students and Mental Health Reform for contributing the raffle, the bake sale, the singing and dancing, the decorations to make this fundraiser a success for such an important cause. It was so heart-warming to see so many people interested in reform and change to help those who need it most. I hope this money will contribute to change, thank you for making this possible, you are all inspiring individuals."​​
Emma
BFEI Student
From all the team in Mental Health Reform, thank you to everyone in BFEI for your amazing support. We look forward to continuing to work together, towards an Ireland where everyone can access the support they need to achieve their best possible mental health!