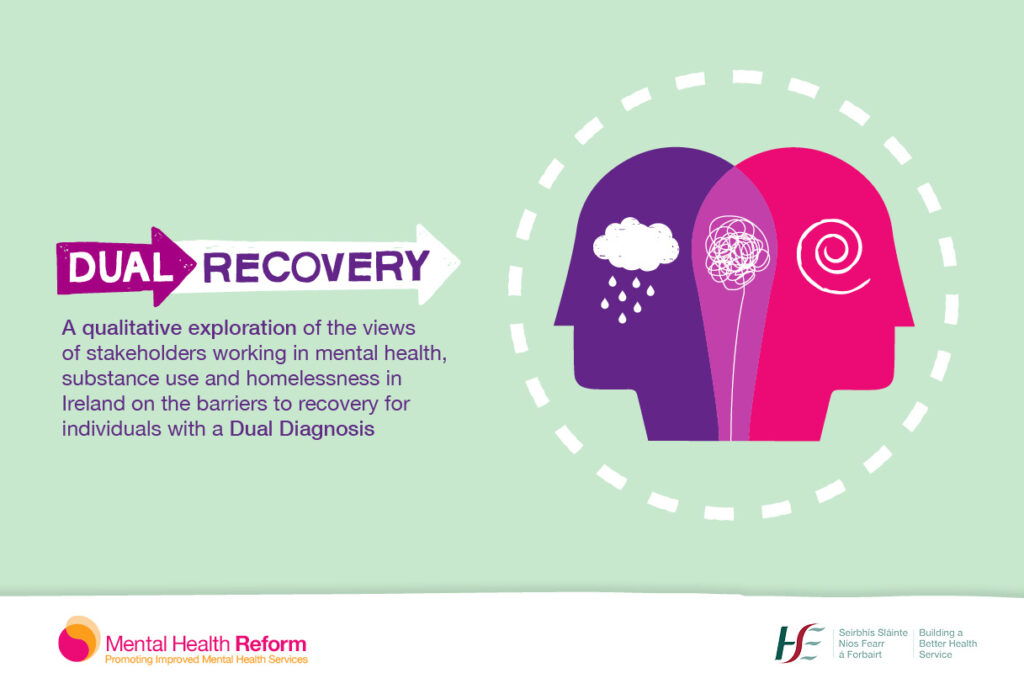 Mental Health Reform has published research on the barriers to dual recovery for individuals with a dual diagnosis. Dual diagnosis, in the context of this study, refers to individuals who seek support from services for a mental health difficulty as well a substance or alcohol use disorder. 
Conducted by independent researchers on behalf of Mental Health Reform, the study draws on interviews with 12 stakeholders working in the fields of mental health, addiction and homelessness in Ireland. The study was informed by an online roundtable discussion on the concept of dual diagnosis, which was attended by 29 stakeholders from a range of organisations in the sector.
The study has found that individuals with a dual diagnosis face significant barriers to accessing appropriate care. These barriers include poor collaboration between services, a lack of training for health and social care professionals, and limited access to planned and continued care. Participants also highlighted a number of social barriers including homelessness and housing insecurity, social exclusion and stigma.
Ireland's mental health policy, Sharing the Vision commits to developing a new Model of Care for dual diagnosis service provision. This will require adequate funding to ensure that individuals with a dual diagnosis can access the treatment that they need to gain and maintain recovery. 
The study makes four recommendations on how to improve outcomes for people with a dual diagnosis including the implementation of a fit-for-purpose model of care, mandatory practical training for health and social care staff in mental health and addiction services, ring-fenced funding and better access to housing and social inclusion.