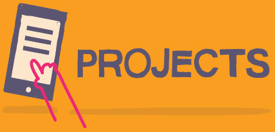 September 09th, 2021, Online
February 18th, 2020, Dublin
eMental Health Seminar: Opportunities for the Third Sector
June 18th, 2019, Dublin
Technology and Student Mental Health
May 13th, 2020, Online
eMental Health in the COVID-19 context and beyond
March 28th 2019, Amsterdam
Let's make it work! Implementation of e-mental health care
January 24th 2019, London
Prevention with digital technologies: expanding the possibilities for better mental health
December 11th 2018, France
Future developments in e-mental health
November 29th 2018, Berlin 
E-mental health in Europe: learning from our neighbours
October 9th 2018, Dublin
eMental Health: The Next Big Thing in Psychological Practice? 
September 6th 2018, Belgium
Trends and technological developments of apps in mental healthcare
June 11th 2018, Germany
E-mental health implementation: the digital revolution in mental healthcare
May 24th 2018, United Kingdom
Place Based Approaches to E-Mental Health
April 10th 2018, The Netherlands
E-mental health training: now and in the future
March 30th 2018, France
Active Citizenship and empowerment in community mental health
February 23rd 2018, Brussels
Online Therapy?! Reflections from psychodynamic psychotherapy & ethical issues
November 16th 2017, Dublin
Technology for Wellbeing International Conference
October 12th 2017, Berlin
"Getting in touch with digital interventions for mental health: practical insights for health professionals"
July 11th 2017, Amsterdam
Privacy, quality and technical challanges
June 13th 2017, Paris
eMental Health: definitions, challenges, experiences
April 28th 2017, Belfast
Equity and e-mental health: can digital technology help us to achieve good mental health for all?