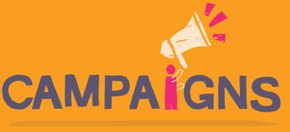 Reform the Mental Health Act

What is the Mental Health Act, 2001?
The Mental Health Act, 2001, is legislation that governs the rights of people who are admitted and treated in an in-patient facility for mental health care. The Government is due to reform the Act in 2023.
Why should the Mental Health Act, 2001 be reformed?
The Mental Health Act, 2001 is outdated, it does not comply with international human rights standards, and does not adequately protect people's rights.
The reform of the Act is a key step in the transition towards person-centred, recovery-focused services, as set out in our national mental health policy, Sharing the Vision. We now have an opportunity to be world leaders in the delivery of mental health legislation that adequately protects people's human rights, and respects their will and preferences.
The Government has promised to reform the Act for over seven years now, it is a commitment in the Programme for Government and it is time to hold them accountable.
Full reform of the Mental Health Act, 2001

Human Rights, UNCRPD and UNCRC compliant legislation
Priority scheduling of the Draft Reform Bill in September 2023
Get involved
There are a number of ways you can get involved in our campaign to reform the Mental Health Act, 2001:
Contact your TD – Email your local elected representatives and ask them to prioritise the reform of the Mental Health Act
Subscribe to our newsletter – Keep up to the date with the campaign by subscribing to our newsletter