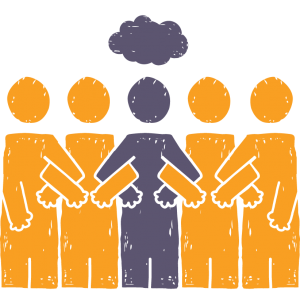 Today, Mental Health Reform launched the findings of two national surveys into people's experience of HSE mental health services. The My Voice Matters reports, launched by John Farrelly, Chief Executive of the Mental Health Commission, include a report on the experience of 1,188 service users and a report on the experience of 786 family members, friends and carers/supporters. The research was funded by the HSE.
Commenting on the reports, Director of Mental Health Reform, Shari McDaid, said, "The My Voice Matters reports show that people using mental health services and their families and other supporters, are not yet routinely experiencing the modern, recovery-oriented mental health services envisaged in the national mental health policy A Vision for Change more than 13 years ago. The reports on the two surveys provide evidence of the very mixed experience people are having when accessing HSE mental health services across Ireland. It is encouraging people are finding some aspects of the services satisfactory, particularly being referred to talking therapies, having a key worker and the support received from their GP. However, many service users reported that they are not satisfied with the services they access, indicating that they do not feel listened to, nor do they feel treated with dignity and respect. Service users also reported a high focus on medication in their treatment."
Dr. McDaid continued, "It is also very concerning that those who support someone with a mental health difficulty, including family members and other supporters, reported high levels of dissatisfaction with the information provided to them by mental health services. This group also reported a lack of supports for themselves as individuals providing long-term care for service users, including a lack of individual or family counselling or the provision of a key worker to provide them with supports."
"The HSE should develop a time-lined, costed action plan to implement the recommendations in these two reports. It will be vital that the HSE work closely with stakeholders from all perspectives to ensure the culture change needed. Ultimately, the Minister of State for Mental Health must ensure that the quality of mental health services improves in line with the recommendations in the My Voice Matters reports," concluded Dr. McDaid.
John Farrelly, Chief Executive of the Mental Health Commission, said, "The two surveys launched by Mental Health Reform today demonstrate that we still have some way to travel to ensure that the service user is at the heart of mental health care in Ireland. Ensuring that all people using mental health services are treated with dignity and respect must be a key focus for the country's service providers. Much credit must go to the HSE as the country's primary mental health care service provider for both facilitating and funding this important research. The Commission has committed to working with the HSE, and to groups such as Mental Health Reform, to ensure human rights in mental health care are respected, and to ensure that each service user can enjoy the right to self-determination, privacy, dignity and recovery."
Jim Ryan, HSE Assistant National Director for Mental Health Operation, said, "We funded Mental Health Reform to do this consultation because we are committed to continual engagement with service users and their family members and carers. Hearing directly from them is key to how we continue to design our mental health services and their input is particularly relevant in terms of our efforts towards continual improvement in service provision. We are constantly striving to co-produce improvement initiatives with service users and family members as evidenced by service user participation at our management table and in all of our service improvement initiatives and clinical programs. Through our Mental Health Engagement & Recovery Team we now have local Fora for service users and family members across the country. We continue to work towards achieving modern recovery orientated mental health services and we are confident that a number of our improvement initiatives are very much in line with what the participants have told us in this consultation."
Resources: