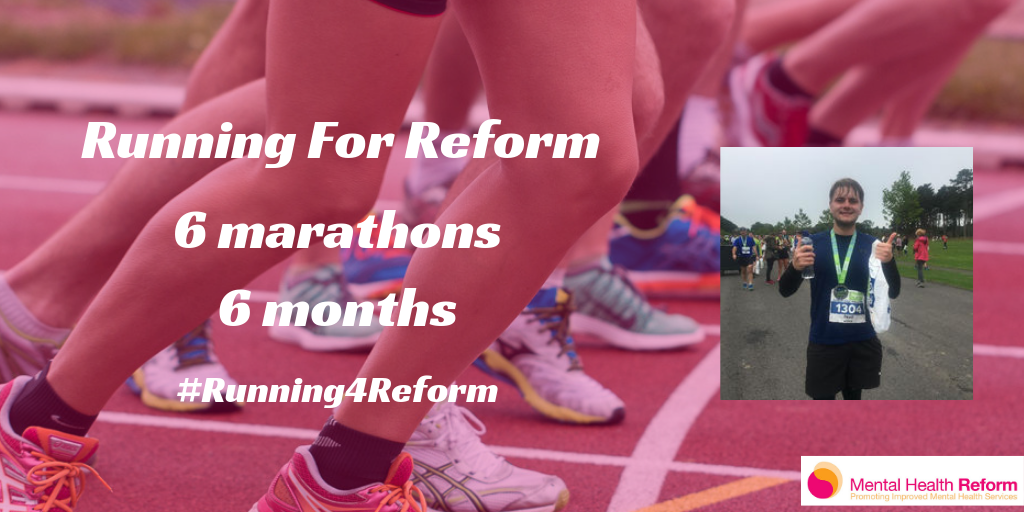 "My story is a simple one. I just don't believe the services in Ireland are at an acceptable rate in
proportion to the demand."
Steven has taken on the incredible challenge of 6 marathons in 6 months! With funds raised in aid of Mental Health Reform, Steven wanted to play a role in improving the mental health services in Ireland so people can get the mental health care that they need, when they need it.
"I've also had somebody close to me let down by mental health services in Ireland."
We are looking forward to cheering Steven along on this amazing journey of 6 marathons in 6 months. Steven will kick-start the series at the Great Limerick Run in May.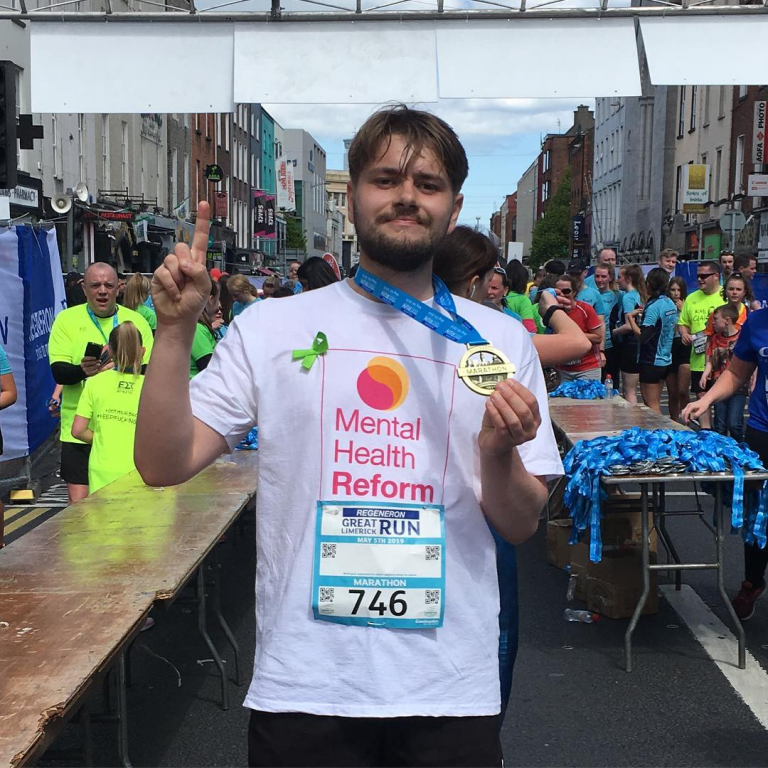 Congratulations to Steven on completing the first of six marathons in the Running For Reform series. Pictured above is Steven after completing the Great Limerick Run. GO STEVEN!
The 6 marathons in 6 months include the: 
Great Limerick Run
Cork City Marathon
Waterford Viking Marathon
Longford Marathon
Galway Bay Marathon
KBC Dublin Marathon
We hope you will join us in wishing Steven the very best during 'Running For Reform' – we will post updates on this website to keep you up to date.
You can also show your support by tweeting using #Running4Reform or by donating to Steven's fundraiser by clicking here.