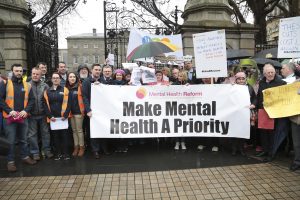 Approximately 400 people turned out in the rain last week (Thursday 28th April) to demand priority for mental health. The event was a huge success thanks to all those who attended, our partners at the Union of Students in Ireland, our friends at UCD, and our excellent and passionate speakers GAA star Conor Cusack, celebrity DJ Nikki Hayes and entertainer Shane Gillen.  We also heard a strong contribution from mental health advocate Anne Ellis on her experiences of accessing mental health treatment for her son.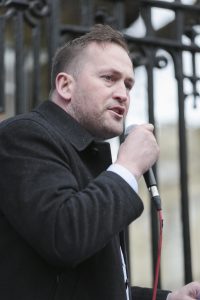 In the words of Conor Cusack "Martin Luther King once said, in the end it is not the words of our enemies that we remember, but the silence of our friends.
"Generations of our politicians have ensured that Dáil Eireann, our citadel of democracy and debate has been a temple of silence when it comes to the emotional wellbeing and mental health of our people."
Media Coverage
The Dublin event garnered a lot of national media attention with RTE News, UTV Ireland, Newstalk and The Irish Times to name but a few.
Solidarity Demonstrations
It was great to see the demonstration go national, with a number of solidarity events which took place around the country in Cork, Donegal, Galway, Maynooth, and Limerick.
Here are a few photos from these regional events.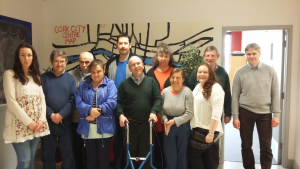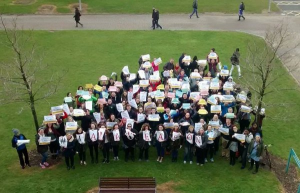 Regional Press
The regional press also covered the local events which took place around the country.
"Mental Health Cuts Shocking" says Kilkenny group
The Vice Chairperson of a local mental health group says they are shocked that the government has decided to go ahead with 12 million euro of cuts to the budget.
Large turnout at city mental health demonstration
Galway Bay fm newsroom – Over 100 people have gathered at Eyre Square this afternoon for a demonstration on mental health.
The 'I am a reason' rally has been organised as part of a nationwide movement – after the Health Minister admitted a 12 million euro underspend in mental health services.
PROTEST OVER MENTAL HEALTH FUNDING IN CORK TODAY.
A demonstration against cuts to the mental health budget is taking place in Cork this afternoon. It's to coincide with a national protest in Dublin after it was confirmed that 12 million euro is being diverted from the mental health budget to other areas of the health service.
Support
Support for the demonstration has been widespread with people taking to social media using the hashtag associated with the event #IAmAReason to say why they believe mental health deserves to be a priority. #IAmAReason was trending a number of times in Ireland on twitter in the days before and during the demonstration.
Thank you for supporting the #IAmAReason campaign. Please keep up the good work!