NATIONAL DEMONSTRATION FOR MENTAL HEALTH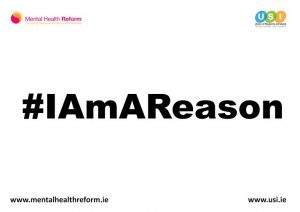 A large number of people are expected to gather outside the Dáil and across the country today to call for mental health to be a priority for the next government.
A number of mental health advocates are expected to address the demonstration at 1pm in Dublin which is being organised by Mental Health Reform and the Union of Students in Ireland, including GAA star Conor Cusack, celebrity DJ Nikki Hayes and entertainer Shane Gillen.
Speaking on the importance of the event the Director of Mental Health Reform Shari McDaid said: "Mental health needs to be a national priority for the next Government. For far too long mental health services have been overshadowed by other so-called politically sensitive areas of the health service. It is time to demand parity of esteem for physical and mental health.  We need the next government to show leadership and drive full implementation of all of the reforms set out in A Vision for Change."
The demonstration is a culmination of reaction that has grown over the past few weeks following media reports that €12 million of the €35 million ring-fenced for development of mental health services in budget 2016 was being diverted to other areas of the health service.
Speaking about the diversion of funds away from mental health, Dr McDaid said, "It is unacceptable that much-needed funds would be diverted from the HSE's mental health division in the context of persistent demand for mental health care."
Support for the demonstration has been widespread with people taking to social media using the hashtag associated with the event #IAmAReason to say why they believe mental health deserves to be a priority. #IAmAReason was trending a number of times in Ireland on twitter over the past few days.
Samaritan volunteers will be available to provide support from 10am to 10pm at their offices on 112 Marlborough Street. The Samaritans are also available 24/7 on Freephone: 116 123.
ENDS
Photos will be send to news desks and picture editors via Conor McCabe Photography.
About Mental Health Reform
Mental Health Reform is the national coalition promoting improved mental health services and the social inclusion of people with mental health difficulties. The coalition currently has 54 members. See www.mentalhealthreform.ie for more details. Mental Health Reform acknowledges the support of the Department of the Environment, Community and Local Government's Scheme to Support National Organisations 2014-2016.
 For more information please contact:
June Shannon,
Communications and Campaigns Office,
Mental Health Reform,
Coleraine House,
Coleraine Street,
Dublin 7.
Tel: 086 171 1920
Tel: 01 874 9468