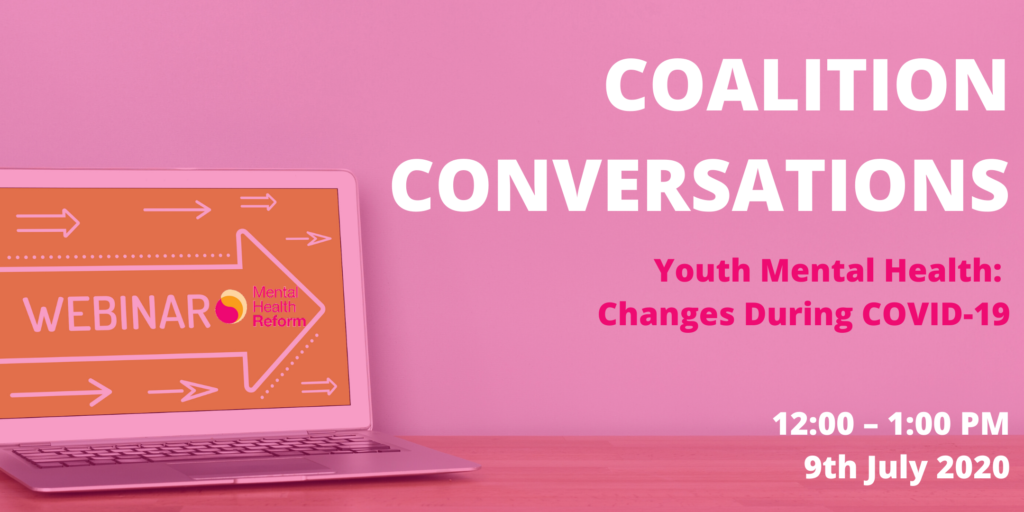 We are delighted to announce the fourth edition in the Coalition Conversations series, "Youth Mental Health: Changes During COVID-19".
COVID-19 and public health measures have brought about huge changes to the way we live. While necessary, these measures have had a significant effect on young people, their lives and their mental health.
Since the pandemic began, organisations such as SpunOut and Jigsaw have reported an increase in demand for their services.
During this webinar, we will hear about the experiences of working in the youth mental health area during this time from:
Date: Thursday, 9th July
Time: 12:00 – 1:00 PM