My Voice Matters National Consultation 2018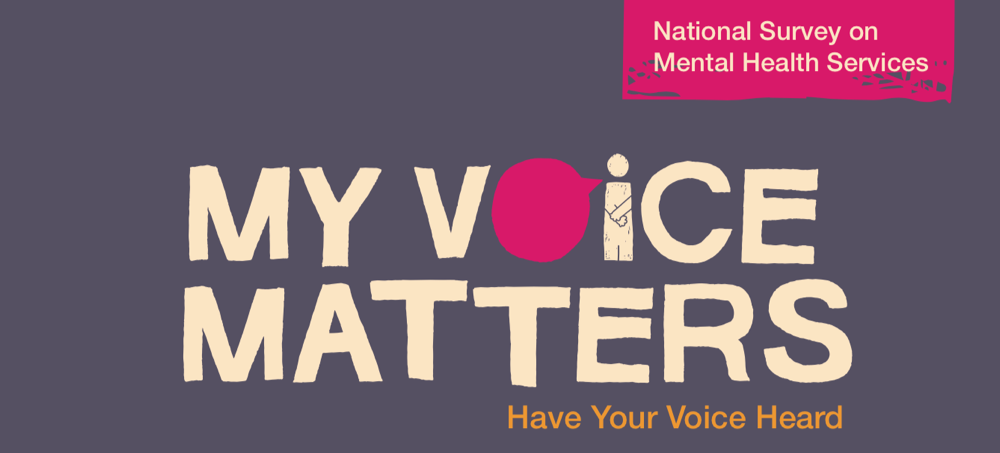 What is it?
My Voice Matters is a national consultation process that aims to collect people's experience of mental health services in Ireland, or the experience of their family members, friends and carers. My Voice Matters gathered people's experience in two ways. The first way was through the first ever national survey to anonymously collect people's experiences of mental health services in Ireland. The second way was through a number of focus groups with mental health service users and family members.
The information that is gathered both from the surveys and the focus groups will be analysed and used by Mental Health Reform to identify gaps in mental health services and, in turn, campaign for improvements across the country.
The results of the consultation will be published in a report by MHR in 2018 and will also be submitted to the Mental Health Commission, the HSE and the Minister of State with responsibility for Mental Health. This research will also be archived.
Mental Health Reform is an independent organisation, and the HSE has no editorial control over any of our publications.
The consultation for My Voice Matters is now closed.
For further information about the My Voice Matters National Consultation please contact Dr. Pádraig Ó Féich:
Email: pofeich@mentalhealthreform.ie
Phone: 01 874 9468
Updates about the My Voice Matters report will be made on this webpage when available.