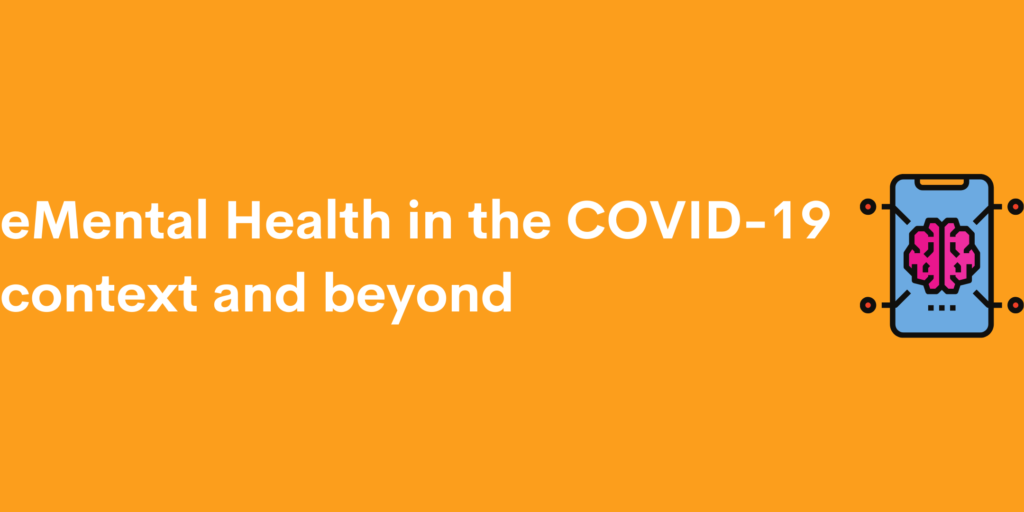 "eMental Health in the COVID-19 context and beyond".
Date: Wednesday, 13th of May 2020
Time: 10:00 AM – 11:00 AM
Format: delivered via Zoom
This webinar presented an overview of two recent briefing documents prepared by the eMEN team at Mental Health Reform: 'Guidance on Telemental Health for mental health services and practictioners' and 'The role of the Third Sector in eMental health innovation and service provision in Ireland '.
eMental health has come to the fore as a helpful approach in the context of the COVID-19 lockdown and social distancing. One of the eMental Health briefing documents presents a range of guidance material that may be especially useful just now. The other briefing provides a broader picture of how the third sector role in this domain might usefully evolve in the post-COVID-19 era.
The primary target audience includes organisations and individuals in the third (non-profit) sector interested in the role that digital/online approaches can play in supporting provision of mental health supports for those who need them. Those working in the broader area of mental health or digital technology, public or private sectors, are also welcome to participate.
The format for this one hour event included a combination of 'webinar' presentation of some key elements of the two briefing documents by the eMEN team at Mental Health Reform and an opportunity for engagement and discussion.