Focus Group for People with Lived Experience of Mental Health Difficulties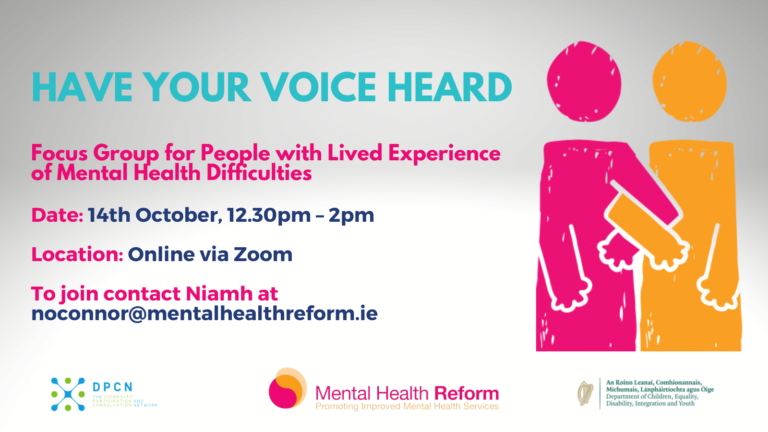 Mental Health Reform is holding an online focus group for people with lived experience of mental health difficulties on Friday, 14th October from 12.30pm – 2pm.  The focus group is now at full capacity so it is no longer possible to register.
Mental Health Reform will be holding other consultations and focus groups in the future. If you are interested in taking part in future consultations, please contact Niamh O' Connor, Communications and Engagement Manager, Mental Health Reform at noconnor@mentalhealthreform.ie.